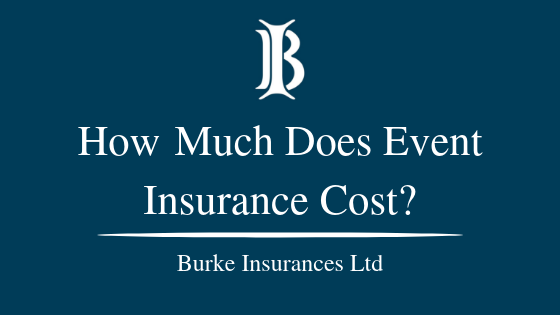 How Much Does Event Insurance Cost?
How Much Does Event Insurance Cost?
Wondering how much does event insurance cost? There is no one answer to that question as every event is different and there are a number of different factors that affect the cost of your premium.
Factors that affect the cost:
The Number of People Attending the Event: The cost of your event insurance will be effected by the size of your event and the number of attendees. An event with 1,000 guests will have a higher premium than an event with 20. The greater the number of guests the greater the risk.
Your Turnover: Your turnover can affect the rating on your policy as turnover is indicative of footfall and the more the footfall in your premises the more likely it is that someone may be injured.
Activities Involved: For example, if your event involves pyrotechnics, fireworks or serves alcohol, these can all impact the cost of your premium as they are seen as high risk.
Employers Liability: If you have volunteers or employees at your event then you will also require employer's liability insurance. Adding employers liability insurance to your public liability insurance policy will increase the cost.
Get a Quote
To get your quote, simply click the button below and you will be brought to the proposal form page. Once this is completed and submitted to us a member of our team will be in touch with your shortly.
Burke Insurances Ltd.
This website is owned and run by Burke Insurances Ltd. To learn more about us visit our website www.burkeins.ie.